Our First Day in Mexico City - (January 2019 Sister Trip)
A First Class Adventure (Part 2 of 3)
How we did A LOT in a Single Day in Mexico City
On our first day in Mexico City (my sister Frances and I enjoyed a free trip thanks to a Delta Airlines raffle I won last year), we managed to do a whole lot of stuff. I think this had to do with several factors:
a) We used Uber for all our transportation needs, which was very affordable and convenient.
b) We stayed at an AirBnB in a very safe area called Roma Norte that was located near many great restaurants and bars
c) We did NOT have small children to watch (the kids stayed home with Paul).
This is how we enjoyed our Saturday:
We started off with a light breakfast at super fun restaurant called Lalo! Think of a hipster, colorful and crowded cafeteria style place with Mexican food options for breakfast like chilaquiles and huevos rancheros or simple a la carte selections like pastries and coffee (which is what we did).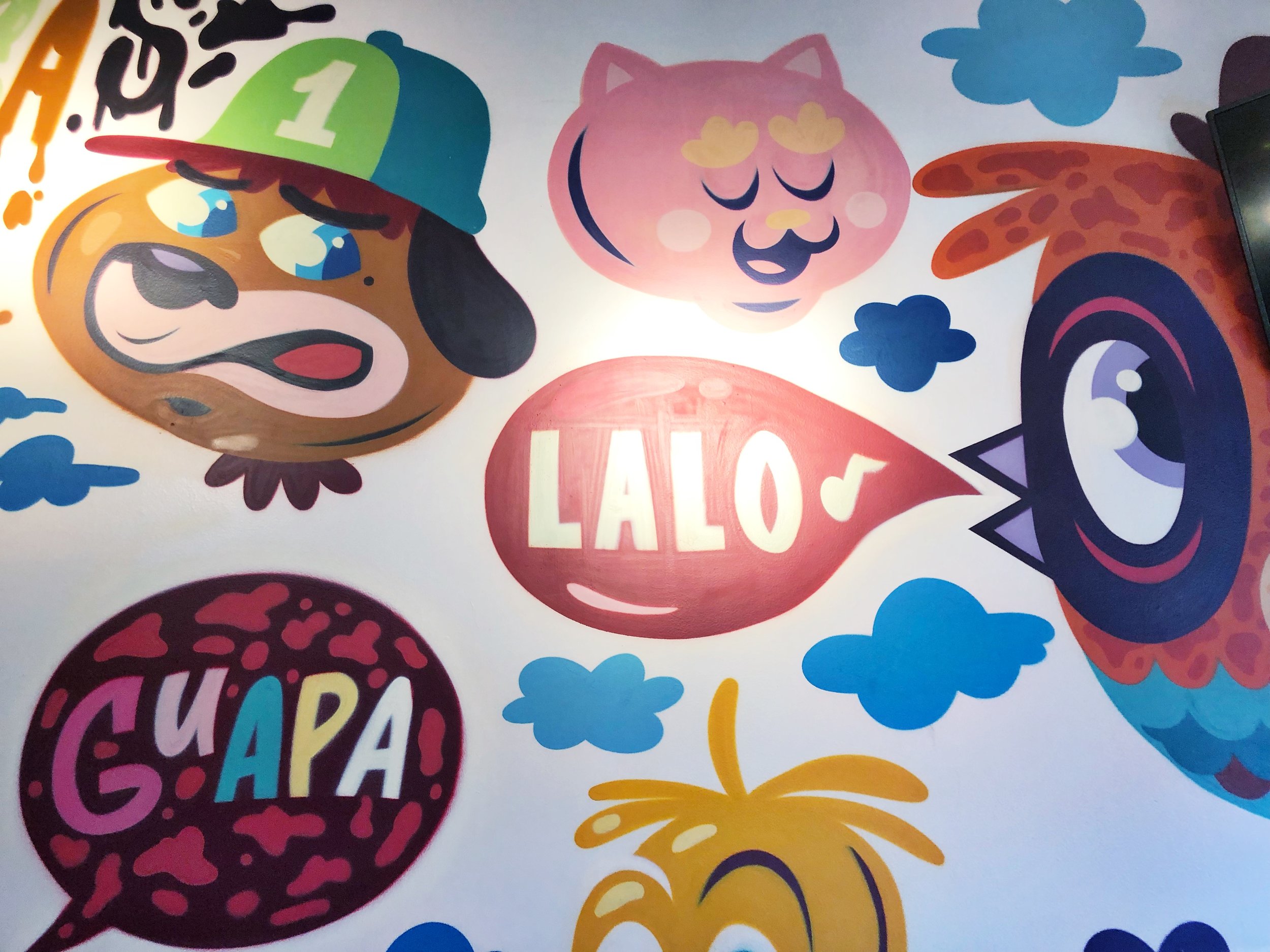 After Lalo!, we headed out to the Museo de la Mujer,
It's located in Downtown Mexico City (centro). The Museum of Women is rather small (a two-story historic building with about half a dozen small exhibit rooms) but it does a great job explaining how the women's civil rights movement came to fruition in Mexico. For this museum, I recommend a lot of time to read through the many historical descriptions. There aren't many photo ops at this museum and there's definitely more to read than see. Still, a fantastic opportunity to enrich your Mexican girl power knowledge.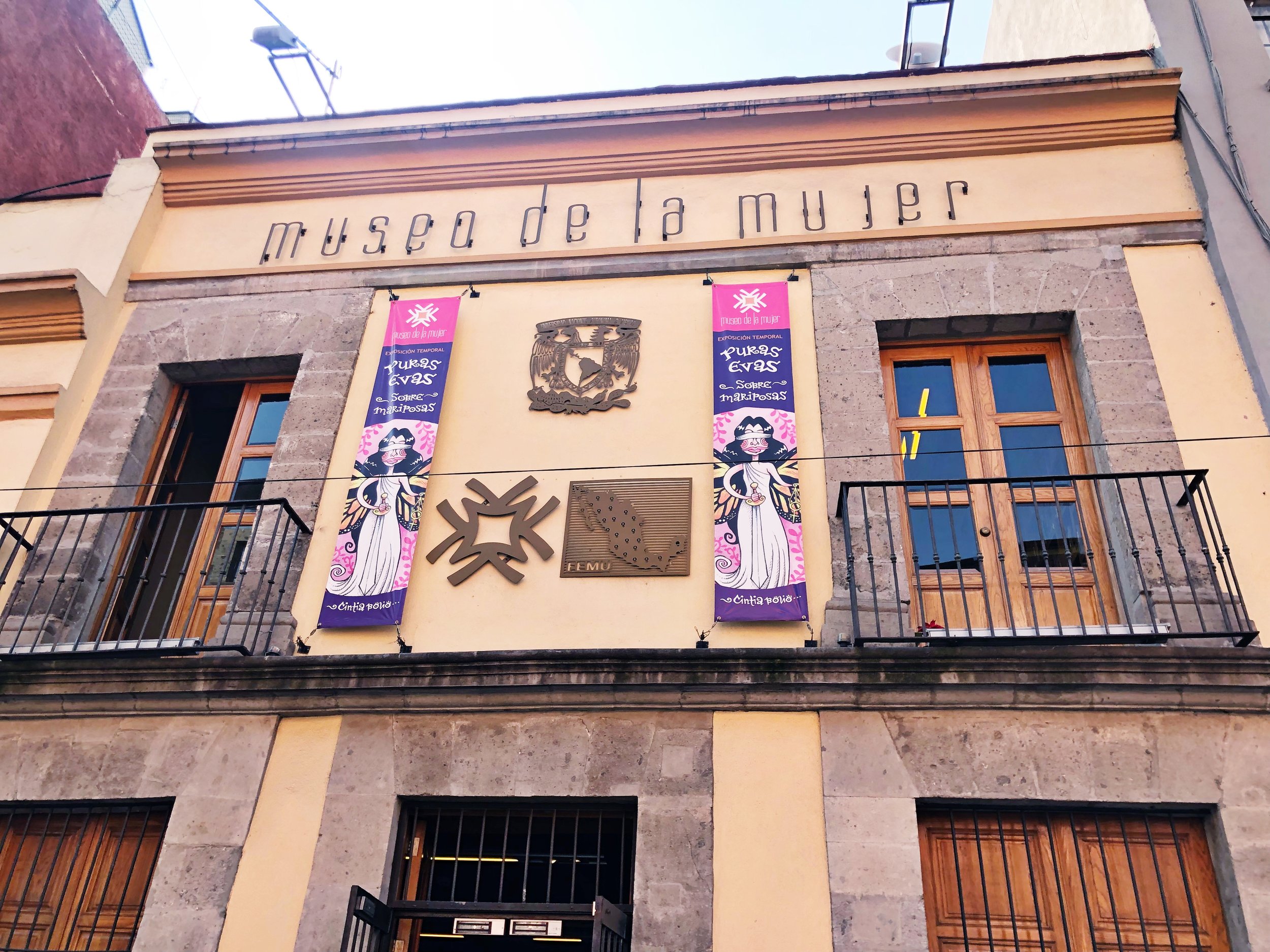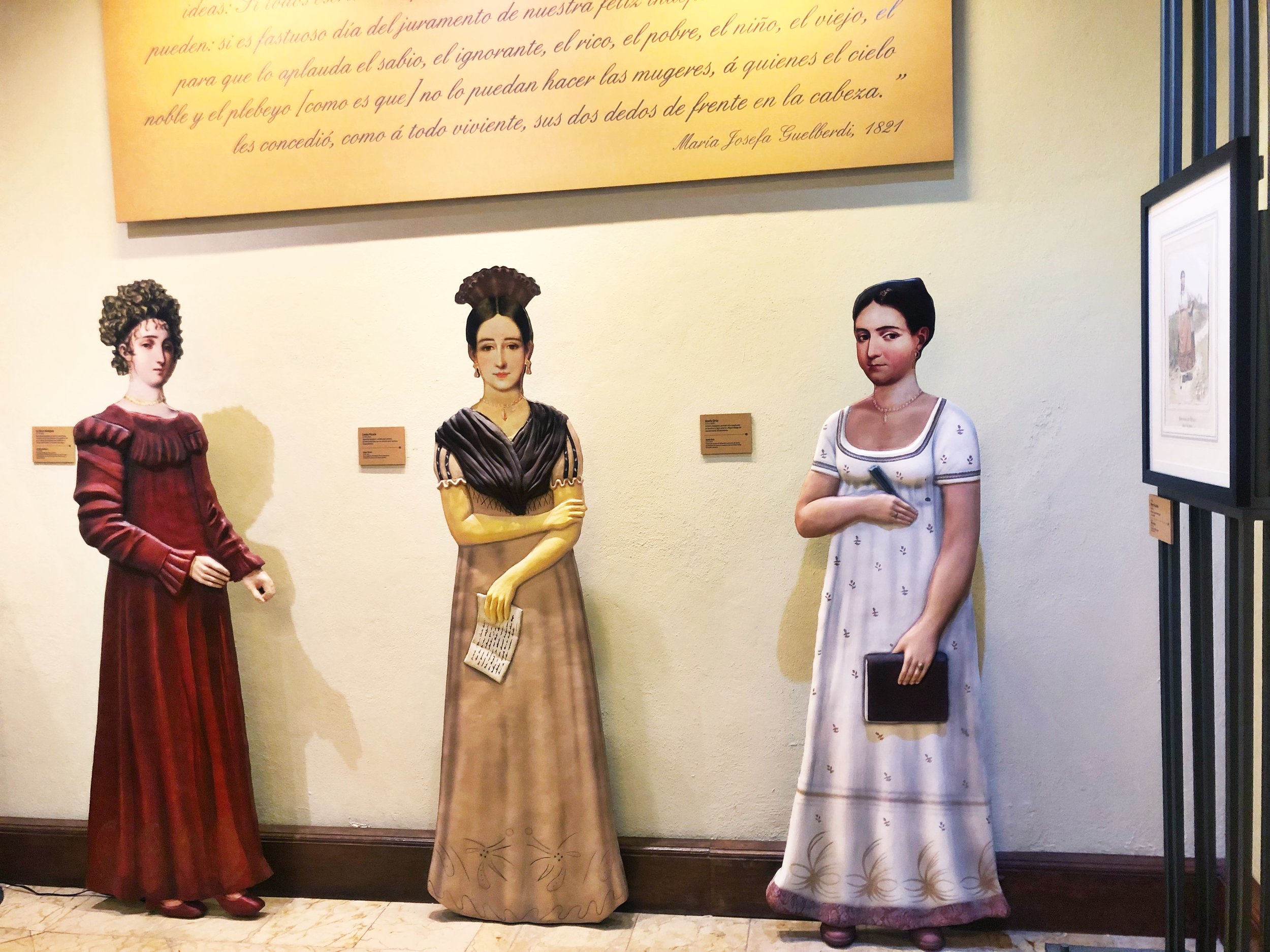 After the museum, we visited Mercado La Ciudadela—
The Mercado Artesanal La Ciudadela is an arts and crafts market that's very safe, clean and features beautiful Mexican gifts and mementos— from handmade copper jewelry and Luchador masks, to furniture, pottery and leather goods. It's really incredible.
Around the corner from La Ciudadela, we noticed a park…
The park seemed to be hosting a type of outdoor ballroom dancing event. We walked towards it and discovered a full-blown dancing fest. Turns out, every Saturday hundreds gather at La Plaza de a Ciudadela to dance to the tunes of Danzón, a genre of music from Cuba made popular in Mexico in the 30s and 40s. It that has hints of Rumba, Son and Cha-cha-cha. As you could imagine, the music got me and before I knew it, I was dancing with a friendly 80-year old man!
The good energy from the Danzón, got us hungry…
We headed to el Mercado de San Juan Gourmet for a bite or two. But upon discovering this ginormous market, we decided we wouldn't eat there, but rather explore the many offerings each vendor presented. We found skinned rabbits, chocolate covered scorpions, deer meat, crocodile sausage and a bunch of other rare foods. We limited our palates to trying fruit from several stands— mmmm, the figs and berries were the best!
From there we decided to finally have lunch
We headed back to the area where we were staying and decided to explore Mercado Roma.
At Mercado Roma, we found an indoor gourmet food court with amazing options. Still, we couldn't escape our craving for tacos. We went for tacos and beer. Our order came with three tacos and a Coronita… yum!
Afterwards, we enjoyed a delicious churro from El Moro, which has been a landmark in the Roma area since 1935.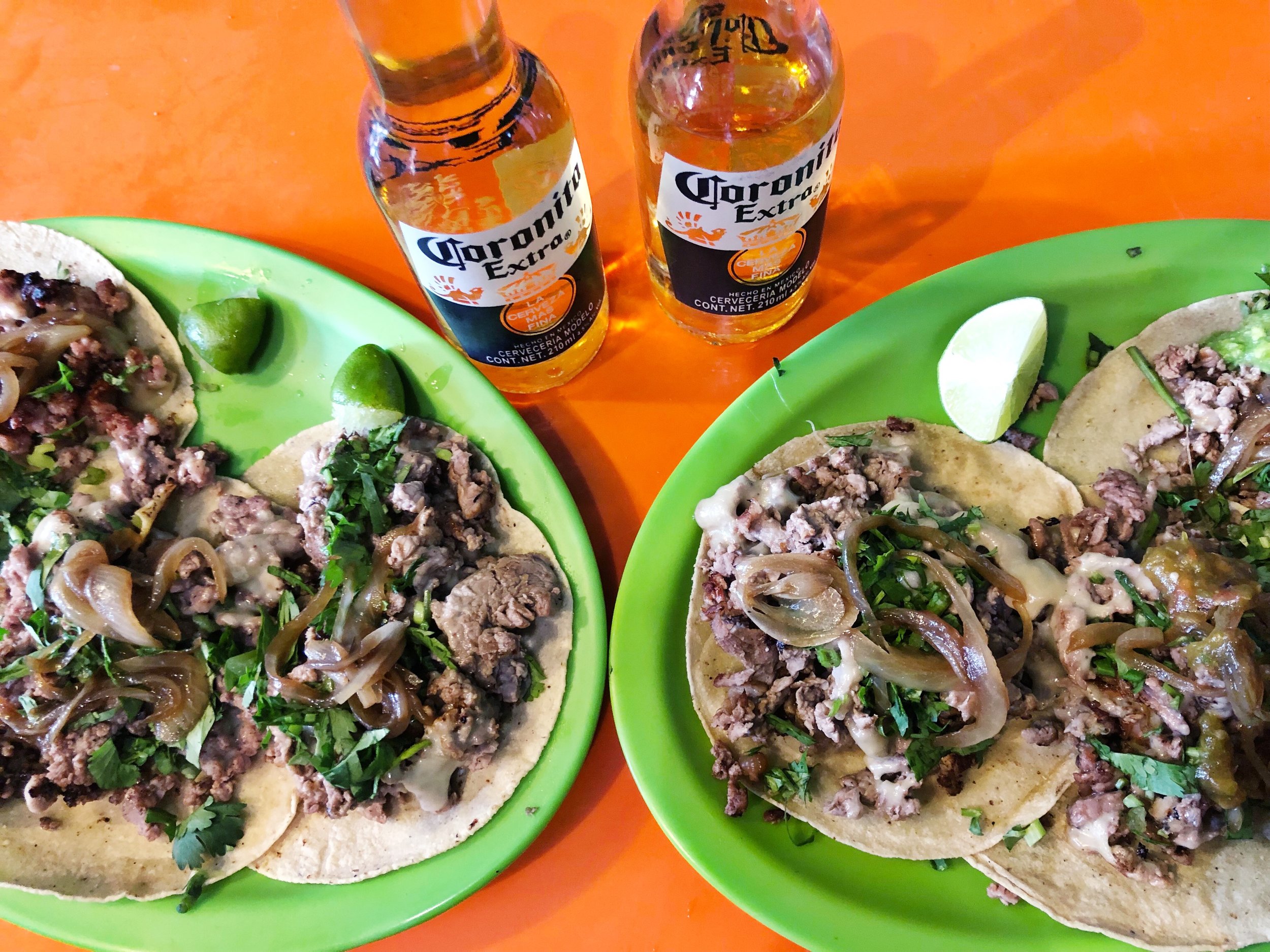 We were so stuffed from the tacos that we decided to walk home
We arrived back at our AirBnB apartment, took some time to relax and headed out to Mexico's historic center for a drink at a bar called Xamán.
Since Frances and I have a history of discovering unique bars and ordering one-of-a-kind beverages (I'll share our Hong Kong story later), we knew we had to keep the tradition alive. We ordered a drink that turned out to be a ginormous beverage that hung from the ceiling. The Cayuco drink was made with Havana 7 Rum, Mandarin Napoleon, Hibiscus Nectar, Lime Juice, Mandarin Juice, Quince Fruit Compote and Mineral Water. The way I would describe the taste is similar to that of a refreshing smoked Mai Tai:
After our fantastic drink at Xamán Bar, we headed out to Coyoacan
Coyoacan is a popular area of Mexico City mostly known for being the home of famed artists Frida Kahlo and Diego Rivera. At the center of Coyoacan is a popular plaza with restaurants, bars and live entertainment. There is also a two-story marketplace with Mexican crafts, clothing, toys and candy. To end the night, we dined at Cantina La Coyoacana. The restaurant offers a Mexican menu, an impressive tequila menu and a lively mariachi on weekends. Warning: The wait to dine here can be long. We waited for about an hour before getting seated… but it was totally worth it! The Molcajete we ordered arrived with plenty of cuts, chicharrón, cheese, grilled onions, hot sauce and tortillas to make it a most unforgettable dinner….
And that's how we concluded Day One of our Mexico City Adventures!
Thanks for reading friends!
Kindly CLICK HERE to read about our Day Two adventures!
Xo,
-Anabel M.